Empire Minecraft is a collection of Minecraft Servers, with over 400,000 players, averaging 200 to 300 online during peak!All of our servers are integrated together into one large minecraft community. Our Minecraft Community is the core of a great experience.
Our minecraft survival servers are a friendly place to enjoy the game, whether you are a new to minecraft or a veteran, There is something for everyone to do.Our server focuses on the idea of Play Your Way, meaning we give you the option to play the way you like best.
Looking for a new minecraft server to play on? Then look no more, you are here.
Google+
Minecraft Survival Servers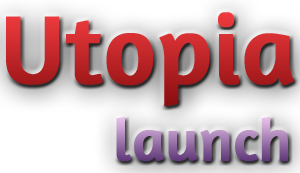 The new
Utopia server
launched today, utopia.EmpireMinecraft.com is the new connect address. This server is a perk for our
Gold
and
Diamond
supporters, and it replace the Utopia world that used to be on smp1. It features a Utopia Wilderness where it is always daylight. And a Utopia Town that has 120x120 residences.
Gold
supporters get full access to Utopia Wilderness and
Diamond
supporters can claim one of the residences (even if they already have an smp residence). Everyone can visit Utopia Town (even free players) and it is free to open your
cross-server vault
in Utopia.
Thanks to all of our supporters who continue to fund the Empire. If you are interested in becoming a supporter you can see the perks here:
http://empireminecraft.com/account/upgrades
We are now on Minecraft 1.0.0 (its ok to update)
Empire Minecraft is now running Minecraft 1.0.0. Of course there are some bugs that have to be worked out, I have started an official list of them here:
http://EmpireMinecraft.com/bugs
Each server now has one normal world called the Wilderness, a Nether, and a Town. Each Wilderness has all 4 outposts open (North, East, South, and West).
In addition to the MC updates I have also made a series of Empire changes. The biggest is probably that /town will now take you to the Town spawn and /help town will give the help information that /town used to. As usual you can find a list of updates in the Empire Changes Log located here:
http://empireminecraft.com/updates
As with any new updates please be on the lookout for any serious bugs or issues and report them to me immediately. If it is some sort of exploit or something someone could use to grief or bother others I would prefer if you sent me a private message on here (click on my name on the left).
It was brought to my attention that some people are idling on the servers when they are not playing to save a spot. Today I implemented a new idle kick system. It will kick you if you have been standing in the same place for at least 10 minutes. The actual time will vary between 10 and 20 minutes depending on how busy the server is handling other things (it won't stop things to run the check so it doesn't cause lag).

Additionally I have decreased the time a slot is reserved after you disconnect to 1 minute (used to be 2 minutes). After reviewing a few weeks of statistics I noticed that every player that reconnected after leaving did so within 60 seconds. This will help open up slots faster when people actually are quitting.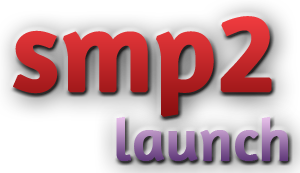 Homeless players of the Empire can rejoice, today we launched our second server smp2. This launched the Empire into a whole new era and added 1,500 residences. If you missed our first discussion about this, please read
this thread
first. Below I have created a quick FAQ to answer questions that I know will be asked. If I missed something please check the updated
Empire Guide
, and if it doesn't answer your question you can ask in this thread

What is the address of the new server?
smp2.EmpireMinecraft.com
Is what I am carrying and my stats like health the same between servers?
No, your player is separate on each server.
Can items and blocks be taken between servers?
Yes, see the guide about using the
Vault
.
Can I can claim a residence on smp2 even though I have one on smp1?
No, at this time we are only allowing each player one residence in the entire Empire. We are in discussions about if/when/how we will allow more than one residence.
Can I move my res from smp1 to smp2?
Yes, we can reset and reclaim your residence on smp1 (you will lose EVERYTHING in it you don't take). If you want to move items between servers, see the guide about using the...
I have created a promotional video for Empire Minecraft! Hope you all like it!
Don't forget to view it in full screen with 1080p HD sexiness!
Lots of fizzy drinks were consumed in the making of this video.
Lots of Guitar Hero was played during the render process of this video.

It's only been a few short months since we launched Empire Minecraft back in July. In that time, thanks to every one of you and your awesomeness, we've grown to over 1,000 members today on the website, and close to that many (possibly more) residences claimed in Town.
From myself, Justin & the rest of the staff we THANK EACH AND EVERY ONE OF YOU!
<3
IMPORTANT UPDATE
Hello Empire,
I just wanted to let everyone in on some good and bad news. The good news is that the next Minecraft release, Minecraft 1.0, is going to be awesome. This release is going to bring the game out of beta and will come out sometime around Minecon. I started testing some things with this release and the Empire and that brings us to the bad news. There is a really good chance we are going to have to reset Wasteland, Nether, Wilderness, and Utopia.
Town would NOT be reset, as it is not a regular Minecraft world.
I am telling everyone this now cause we have weeks to prepare before the release (we hope). So this would mean you should hold off on doing any big projects in any world other than Town, and start collecting anything important you have in the worlds and moving it to your residence.
The problem is not that the worlds would not work, they would (sorta). The problem is that they will always be plagued with errors, especially when the world expands to uncharted areas (most of our worlds are pre-1.8 and even getting them to work on 1.8 was a royal pain). I guess this is the risk we had building the community around a beta game. I wanted to let you all know ASAP and I will continue to keep the community updated.
Happy mining!
Today I finished a bunch of work with the custom Empire residence plugin. Most of it was bug fixes, along with some performance enhancements and a couple new commands. Here is what changed:
Fence gates are now protected like doors (you have to have the "use" permission flag to open and close them)
Redstone repeaters can only be adjusted if you have the "use" permission flag in that residence.
Players can no longer trample crops, unless they have the "build" permission flag. But be careful you still can trample your own and so can animals!
You can no longer use bone meal on other players residences unless you have the "build" permission flag.
New command /visit random - takes you to a random players residence
New command /visit open - takes you to a random unclaimed residence (great for new players)