Empire Minecraft is a collection of Minecraft Servers, with over 400,000 players, averaging 200 to 300 online during peak!All of our servers are integrated together into one large minecraft community. Our Minecraft Community is the core of a great experience.
Our minecraft survival servers are a friendly place to enjoy the game, whether you are a new to minecraft or a veteran, There is something for everyone to do.Our server focuses on the idea of Play Your Way, meaning we give you the option to play the way you like best.
Looking for a new minecraft server to play on? Then look no more, you are here.
Google+
Minecraft Survival Servers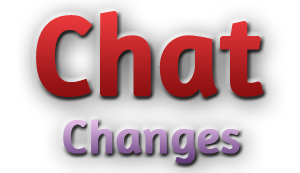 I have just implemented the chat changes that were being discussed. Remember that changes are not necessarily permanent. I understand that some players will love this change and some will hate it. We are just trying to do what is best for the community as a whole and we can continue to tweak it and make improvements. Additionally I know many people will be happy that this is the second to last step to before we start testing upping the max player limit from 45 (last step is some live map rendering fixes).
Rather than list all of the changes twice here is the updated guide:
http://empireminecraft.com/guide/chat
Also as usual you can see a summary of every update:
http://empireminecraft.com/updates
Thanks everyone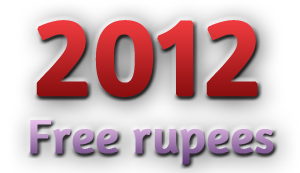 Happy new year to the entire Minecraft community! Even though EMC is less than 6 months old, we had a great start in 2011. Everything we have accomplished was made possible by YOU, the community. I know that I get a lot of recognition and praise for everything but truthfully I am just an organizer. All the updates and improvements you see are a direct result of input from the community, so the credit goes to you. It is also important to recognize the
staff
for the countless hours of moderation, and all the
supporters
for keeping us running financially.
So let's all pat each other on the back and enjoy a free 250 rupees. This gift will expire on January 3rd at midnight ET. Also please tell your in-game friends who may not check the site.
>> Click Here to Receive the Gift <<
A lot of people are wondering what's next for EMC. You tell me what's next. I have created an end of the year anonymous community survey. We did one of these back in August and a lot of great ideas and feedback came out of it. This was the most important thing I used when planning the last few months. So if you want your voice to be heard now is a better time than ever.
>> Click Here to Take the Survey <<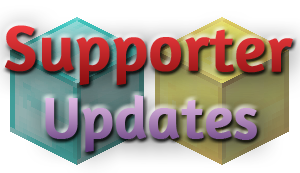 Hello Empire! After much discussion on the staff and supporters forums we have decided to make some changes to
Gold
and
Diamond
supporters
and their
Utopia server
. Here they are:
Fall damage has been removed on the entire Utopia server.
Hunger damage has been removed on the entire Utopia server. You will still have a food bar but if it is empty you will not start to lose health.

Gold

supporters can now claim 2 residences* Empire wide (including Utopia!).

Diamond

supporters can now claim 3 residences* Empire wide.
*The extra residences that
Gold
and
Diamond
can be on a mixture of any server, with a limit of one on Utopia. So for example a
Diamond
could have all 3 on smp2, or one on smp1, smp2, and Utopia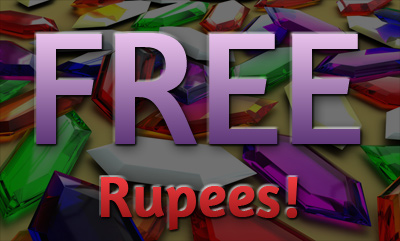 Hey everyone, the MC server sites reset monthly. Rankings are based largely on how many people vote for the server. One site, MCSL, just reset today, so let's make EMC number 1!
For both sites your vote gets you 50 free rupees, that's 100 total! The rupees are automatically credited and you can do this every 24 hours

All you have to do is click the
Rupees tab
on the top of the site (and log in if you haven't already).
A few people made the suggestion to have a forum just for advertising stores and services. Today we created the
Community Marketplace
forum. It has its own set of rules so please
read them
before participating.
Also for the ease of helping players in-game I created the following shortcut:
http://EmpireMinecraft.com/market
Enjoy all!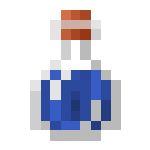 First of all the Cross-Server Vault now supports enchanted items!
Second on the list is player shop improvements. Sorry this took so long everyone, it was a royal pain and I had to pretty much rewrite the entire chest shop plugin. But the good news I took the opportunity to clear up a lot of the quirkiness with the chest shop (such as selling pistons, and strange item names) and try to make it is as simple as possible.
You can now sell all potions, enchanted items, pretty much anything that can be placed in a chest is supported. I greatly improved the item info command so it is the only thing you will ever have to remember. Simply hold any item in your hand and use the command /iteminfo. It will give you an ID and you just put that on the bottom line of the sign. It will include any enchantments the item may have and any other data like potion type. Here is an example:

Upon clicking a sign that is selling an enchanted item or potion the information about it will be printed in the chat as a confirmation. You then left click again to complete the purchase (or just walk away if you deiced not to buy). This is the only way I could solve the issue of limited sign space and long potion or enchantment names. It will also keep people from scamming each other saying a sign is one potion or enchantment but it is really another. Here is an example of how the...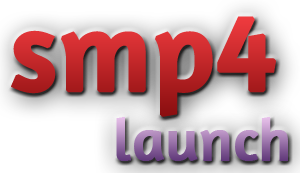 We have just launched our
fourth SMP server
. Thanks to everyone who has made EMC into such a popular and successful community. Also a special thanks to all the
supporters
who have made this all possible financially.
Below is a quick FAQ for questions that I know are going to be asked. If you have a different question please check the
Empire Guide
first before asking it.
What is the address of the new server?
smp4.EmpireMinecraft.com
Is what I am carrying and my stats like health and XP the same between servers?
No, your player is separate on each server.
Can items and blocks be taken between servers?
Yes, see the guide about using the
Vault
.
Can I can claim a residence on smp4 even though I have one on a different server?
No, at this time we are only allowing each player one residence in the entire Empire.
Do I have a different rupees account on each server?
No, your rupees account is the same on all Empire Minecraft servers.
Can I unclaim my residence on another server and claim one on smp4?
Yes you can, when standing in your current residence type /res unclaim. This will reset and give up...
Voting Has Begun! Got to Community Creations and Vote for you Favorite lot now!
For the front page! Prize has been raised to 3000r

!
Lot House Contest!!
Some Of the staff members have gotten together and decided to start a contest for the community.
From the moment this thread is posted the contest is active, and the building portion will continue for for 14 days from the 16th of December. Since Twitch1's discovery of Kia's little log cabin I have personally taken notice to many unapprcieted housing developments in the Empire. So I feel that these Houses should be admired.
This is a
BUILDING
contest however which means that you have the whole two weeks to build something you believe will win the big bucks.
On that note I will let you know the
PRIZES
.
1st Place

will receive a 3000r prize
2nd Place

will receive a 1500r prize.
There will be a total of 6 winners.
1 1st place from each SMP server
1 2nd places from each SMP server.
Now to go over how the lots will be voted. Keep these in mind when voting.
VOTING CRITERIA:
Originality
Size
Usefulness
Beauty
There are only a couple of
RULES...