Empire Minecraft is a collection of Minecraft Servers, with over 400,000 players, averaging 200 to 300 online during peak!All of our servers are integrated together into one large minecraft community. Our Minecraft Community is the core of a great experience.
Our minecraft survival servers are a friendly place to enjoy the game, whether you are a new to minecraft or a veteran, There is something for everyone to do.Our server focuses on the idea of Play Your Way, meaning we give you the option to play the way you like best.
Looking for a new minecraft server to play on? Then look no more, you are here.
Google+
Minecraft Survival Servers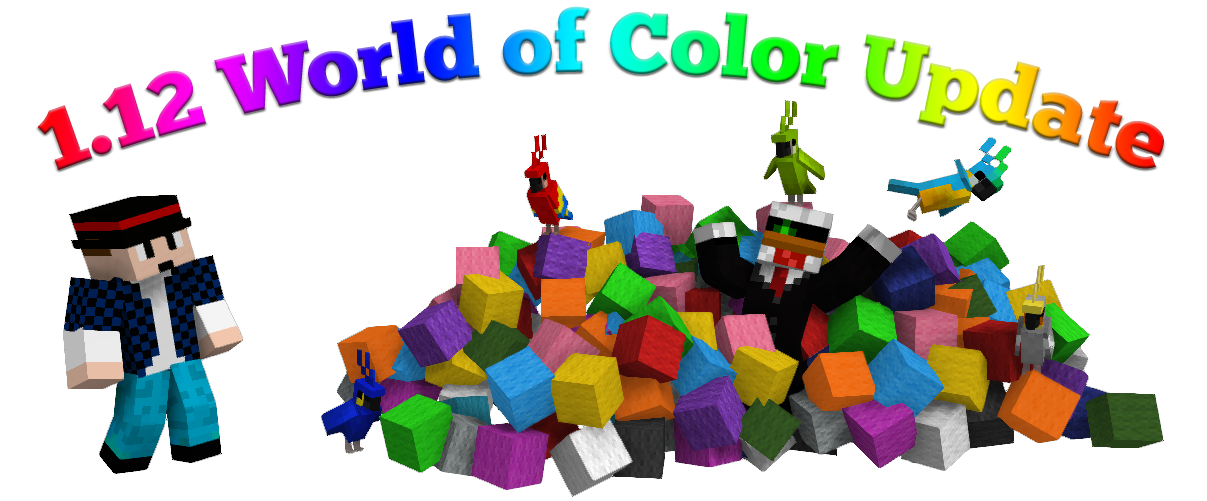 Hello everyone! It is time, one of our fastest major game updates in modern times;

1.12 has arrived to EMC!
This update was able to come much quicker than before as our upstream dependencies decided to actually do the update based on snapshots.
This gave us the time to get the hard work done all before the major release! We could of been out even sooner than this, but sadly I just wasn't feeling up to working on it some days and been busy, but finally it has been finished.
EMC doesn't have much to go with this update outside of the update itself, except a significant change (for the better) for Parrots!
EMC Changes to Parrots
On EMC, Parrots will not leave your shoulder unless you manually type a command to release them. Parrots may only be released on a residence you have admin on, or in the wild.
You may issue any of the following commands, parrotrelease, prel, releaseshoulders, ejectshoulders, relsh
Followed by left/right/both on which parrot to release

example: /parrotrelease both
This will release them as they normally would in Vanilla when jumping.
You may also type /parroteggify, pegg, eggifyshoulders, eggsh and left/right/both to convert them into an egg instead. This may be done anywhere other than non-town areas.
This will allow players to keep parrots better as decoration while...
This year, we're not letting the Flag celebration last for just one day.
Between June 15th and June 30th, we will be updating the Empire Minecraft Flag Shop on each SMP with TEN flags! (exact days variable)
Visit the flag shop with
/v spawn@flags
on each SMP
Hey everyone.
If you are getting an outdated server message, it is because we are still at version 1.11.2 (Just like every major version update that comes out...)
Please set your client to 1.11.2 to play on Empire Minecraft.
Good news is, due to Spigot releasing Prerelease builds, we are actually almost ready for the update! This will be our fastest update ever in 'modern times'

Though it's not specific to Empire Minecraft, there are a lot of neat aspects of Minecraft Pocket Edition Add-Ons. Join jkrmnj as he walks you through some of the basics in this short tutorial and gain a basic understanding of the code behind custom mobs.
Click
HERE
to read the article!
Happy St. Patrick's Day!
Why not start the celebration a day early?

To celebrate, you have the choice of something old or something new!
Type
/promo stpatricksday
in-game to choose for yourself, but be careful with them. The items are NOT soulbound. Extras are available in the /shopworld for a limited time, once updated by Aikar.
Learn how to use the vast area of Minecraft food more effectively by understanding the way it works and what you need for your situation.
Read here:
Click Me
Due to the bug from the most recent update, some players had special mobs despawn.
This only happened if the chunk that the mob was located in was loaded during the time the bug was present, less than a few days. It is now fixed, so there should not be any more losses.
To better help the Senior Staff and myself replace the lost mobs, we have a form designed for you to fill out below.

Please fill out the form PER MOB and follow instructions closely to make the process less of a hassle for you and us both.
We sincerely apologize for the inconvenience that this bug has caused and will work to replace despawned mobs as fast as possible.
Updated: March 7th, 2017
TheBoracle sheds light on the basics and inner-workings of preparing your game for mods and installing them throughout his multi-part series of articles.
Minecraft Launcher and Creating/Editing Profiles:
Click Here
Installing/Updating Java:
Click Here
Installing Forge:
Click here
Installing Liteloader:
Click here
Installing Mods, Finally:
Click here