Empire Minecraft is a collection of Minecraft Servers, with over 400,000 players, averaging 200 to 300 online during peak!All of our servers are integrated together into one large minecraft community. Our Minecraft Community is the core of a great experience.
Our minecraft survival servers are a friendly place to enjoy the game, whether you are a new to minecraft or a veteran, There is something for everyone to do.Our server focuses on the idea of Play Your Way, meaning we give you the option to play the way you like best.
Looking for a new minecraft server to play on? Then look no more, you are here.
Google+
Minecraft Survival Servers
Please join me in extending a warm welcome and re-welcome to the Empire Minecraft Staff Team for the following:
samsimx
JDHallows
FDNY21
These awesome players are just the newest of many awesome Staff that work to improve the community and keep everyone playing by the rules. There is no doubt in my mind that these players will continue to prove why they are prime staff material!
If you are interested in helping the server and think that you have what it takes to be staff, make sure that you apply at
staffapp.emc.gs
Know someone that you think would make a great addition to our team? Recommend them at
recommendstaff.emc.gs
Congrats and good luck to the newbies!
Happy 5th Birthday to Empire Minecraft!
Every year seems to fly by a little faster than the last. Here we are 5 years from the creation of this amazing server, and we've had over 430,000 account log in. How awesome is that?
Now to the Cake!
Type
/promo bday
in-game to receive your very own 2016 Birthday Cake. Don't worry, you can't accidentally eat this one like some people managed to last year before we fixed it

I hope you all have a fantastic day and continue to enjoy your time on Empire Minecraft for many more years to come!
Birthday related events are in store for the beginning of August due to Krysyy's short absence this week. Stay Tuned!
A new tutorial set-up is on the way

It's long been known that our tutorial was lacking some real quiz material that has more than a yes/no answer. With the use of chickeneer's coding skills, we'll have that possibility to present the questions in an easy to read and navigate system.
Please use the following form to submit questions for the new tutorial quiz system and think about the following:
What should new players know BEFORE starting vs what can they learn while in the process of playing?
What rules do new players still have trouble following?
Is it important to all players to understand in order to play?
Will it be somewhat easy for the player to find the answer to the question? (we don't want them searching for extremely detailed specifics)
Anything else you can think will make a difference for our new players to know and make them excited to be a part of EMC?
CLICK ME TO SUBMIT YOUR IDEAS!
Hello again, it's been a while due to some background issues we were focusing on, but nevertheless we are back and chugging along.
Aikar recently came to Texas to visit and we worked through some things that will be coming your way soon. He's already mentioned a few things in random threads here and there. We also worked through a few things that are mentioned later in this news, so keep reading...
Macro Mods and You: What are the Limits?
Note: This is
NOT
a policy change. This is a clarification on something that some players have forgotten or never understood properly.
We all know that sitting behind that computer chair and clicking relentlessly away at mobs can be tiresome and physically exhausting sometimes (Super Turkeys). And to alleviate this pain, some of you may have recently started using macro mods and scripts. We don't outlaw macros completely, but there are some ground rules that still need to be followed. Aikar and I worked to define the limitations below.
Read More...
...
VOTING CONTEST 2016
Read carefully.
Contest ends SEPTEMBER 30th at 11:59 pm EMC time.
There are 4 'tiers' to this contest. Each tier has a different prize and amount of prizes awarded to random qualifiers of that tier.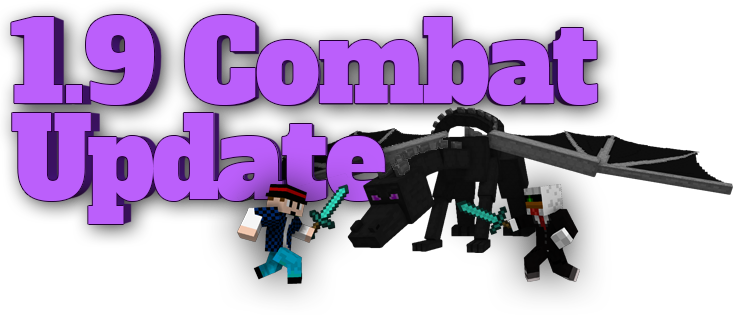 It is finally here, the 1.9 Update! Sorry this has taken so long, as there were many unforeseen problems with this update (we need to stop saying the the next update is simpler than the previous, as Mojang knows how to screw things up well!)
This of course is The Combat Update. 1.9 drastically changed combat and revitalized the End Dragon fight!
EMC has also taken great steps to improve the quality of gameplay for this update too.
Read More about the update!
...