Empire Minecraft is a collection of Minecraft Servers, with over 400,000 players, averaging 200 to 300 online during peak!All of our servers are integrated together into one large minecraft community. Our Minecraft Community is the core of a great experience.
Our minecraft survival servers are a friendly place to enjoy the game, whether you are a new to minecraft or a veteran, There is something for everyone to do.Our server focuses on the idea of Play Your Way, meaning we give you the option to play the way you like best.
Looking for a new minecraft server to play on? Then look no more, you are here.
Google+
Minecraft Survival Servers
Macro Mods and You: What are the Limits?
Note: This is
NOT
a policy change. This is a clarification on something that some players have forgotten or never understood properly.
We all know that sitting behind that computer chair and clicking relentlessly away at mobs can be tiresome and physically exhausting sometimes (Super Turkeys). And to alleviate this pain, some of you may have recently started using macro mods and scripts. We don't outlaw macros completely, but there are some ground rules that still need to be followed. Aikar and I worked to define the limitations below.
Read More...
...
VOTING CONTEST 2016
Read carefully.
Contest ends SEPTEMBER 30th at 11:59 pm EMC time.
There are 4 'tiers' to this contest. Each tier has a different prize and amount of prizes awarded to random qualifiers of that tier.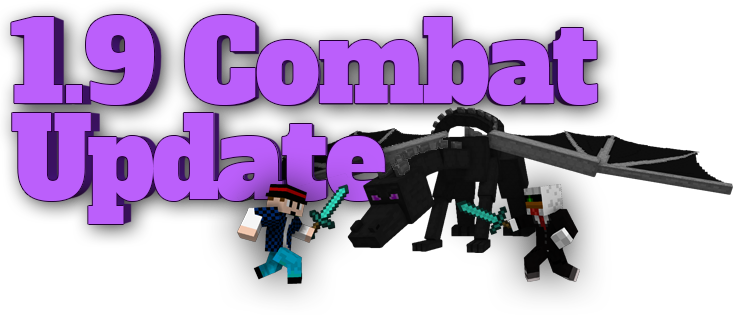 It is finally here, the 1.9 Update! Sorry this has taken so long, as there were many unforeseen problems with this update (we need to stop saying the the next update is simpler than the previous, as Mojang knows how to screw things up well!)
This of course is The Combat Update. 1.9 drastically changed combat and revitalized the End Dragon fight!
EMC has also taken great steps to improve the quality of gameplay for this update too.
Read More about the update!
...
It was recently brought to our attention that some rules may not have been as clear as they were originally meant to be and others needed to be more concise. Therefore, after taking in the comments from players as well as conducting a thorough review of our Rules Pages and all addendum, we have updated the Rules pages in the Wiki.
Please make sure that you re-read over the Rules as a part of this update to ensure that your understanding remains clear. If you have any questions, then please ask. Not reading these rules is not an excuse for not following them.
rules.emc.gs
The hamster is at it again. Less than 48 hours after making awesome upgrades to the Appeal system, he has remodeled the Voting page.
Cool new features:
Vote bonus displayed on screen
Pretty and glowing vote buttons
Bonus rupees written out instead of stars
Summary of what rewards you will receive with your next bonus increase
Some snazzy graphics
Possibly more to come...
Stay tuned for what other crazy things this hamster might do.
(FYI, something changed in the API that is allowing him to do all these things, so that's a thanks to Aikar as well)
Check it out:
vote.emc.gs
Courtesy of a very clever hamster by the name of JackBiggin, the appeal page is now snazzier than ever!
Upon going to the default appeal.emc.gs page, the player data is pulled so that the system will automatically direct you where you need to go. There are 3 different pages that appear for 3 different scenarios:
You are not currently banned.

What I hope most of you will see =)

You are banned.

Option to appeal or dispute (utilizes forum conversation auto-creation)

You are not logged into the forums.

Instructions to log in or fill out the form (Sent to support system automatically. Responses will be sent to the email you provide.)
These wilderness spawns are NOT ready yet, but since there was a post about it, we wanted to go ahead and share the first looks of what we're putting in place.
Recently, a very smart and clever individual found out my dastardly plot to
destroy the wilderness
make new wilderness spawns. These spawns are set to go active with the release of the Anti-Griefing update so that players may venture out and form outposts without having to travel for too long of a distance first.
There are going to be a total of 25 Wilderness Frontier outposts per SMP.
Center
North, South, East, West
NW, NE, SW, SE

1,000,000 out (since there was already development at 10,000)

Far N,S,E,W,NW,NE,SW,SE
Extreme N,S,E,W,NW,NE,SW,SE
These outposts are not able to be visited yet because Aikar has set the world border, so don't waste the time trying to get out there.