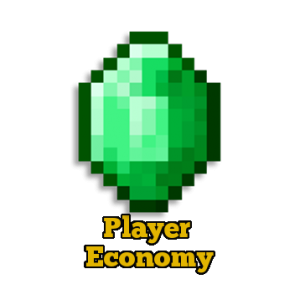 One of the primary components of gameplay on Empire Minecraft is the player-run economy.
With the use of our extensive shop system, you can buy and sell items with other players in-game without any complicated set-ups. We have no server-owned shops, so everything bought and sold is collected by hand by players.
Anyone can own and operate a shop. No special ranks required!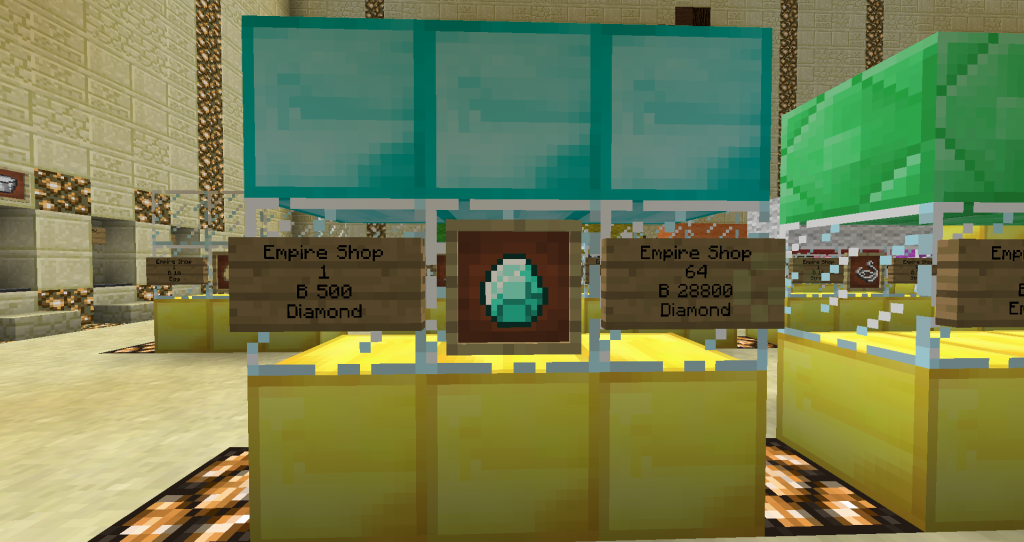 Let other players do the manual labor and buy materials from player shops for that special build you're working on. You can mine yourself some diamonds and sell them to others to raise your rupee balance as high and as fast as possible.
Want to sell a block or item in-game? Build a small shop on your residence for only a few items.
Want to create a mega-mall the entire size of your Town residence? Go for it! The possibilities are endless.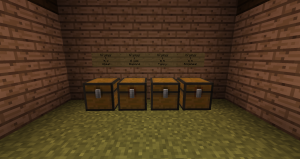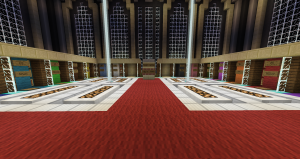 But wait, there's more! Our player-run economy also exists through our forums with auctions of bulk items and special items you won't find just anywhere. Sometimes the forum auctions are the perfect place to get a good bargain on items.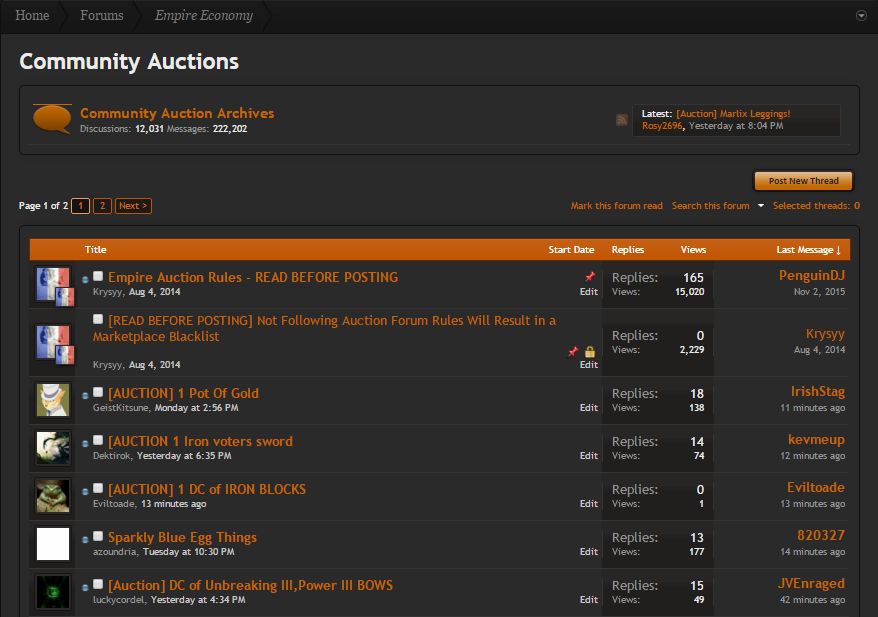 Our player economy is waiting for you! Start building your dream shop today!