Empire Minecraft is a collection of Minecraft Servers, with over 400,000 players, averaging 200 to 300 online during peak!All of our servers are integrated together into one large minecraft community. Our Minecraft Community is the core of a great experience.
Our minecraft survival servers are a friendly place to enjoy the game, whether you are a new to minecraft or a veteran, There is something for everyone to do.Our server focuses on the idea of Play Your Way, meaning we give you the option to play the way you like best.
Looking for a new minecraft server to play on? Then look no more, you are here.
Google+
Minecraft Survival Servers
We have really grown in the past few weeks. We have decided that one of the biggest headaches of the server is people joining who are not willing to read the guide (or even the few spawn signs), and help themselves. These are the players that join and just yell over and over in the chat. And these are usually the same players that end up causing problems.
So for the last few weeks we have been kicking around many ideas to improve the selection process so we can be sure to add quality players to our community. What a lot of big servers do is an application process. One problem with this is that it takes hours (or days). Then we came up with the idea of making you join the site before the server, and having a "quiz". This sounded really boring and like a crappy experience for gamers.
I am proud to announce an innovative solution to this problem, the new user tutorial. Every brand new user to the Empire will be placed inside the tutorial. It is a series of questions in a maze format. For each correct response the new user is rewarded with part of the new user rupees as well as some basic starter items. Although the questions are easy they will still require new players to at least visit the guide on the site. The catch is that you do not even get access to the chat until you complete the tutorial.
Additionally new players will no longer be required to join the site to claim a residence.
Dark_Liz
designed the entire tutorial and built it with
AusQB
....
Ever get tired of people and just want to take a break and play in peace? You can now disable chat by simply typing
/ch off
. This is another Empire Minecraft exclusive, you won't find this on other servers!
Details:
Type /ch off - to disable chat
You will not see chat messages from anyone at all.
You will not see join/leave messages at all
If a user tries to whisper to you (with /tell) they will be notified that you have chat turned off and are not taking messages.
Type /ch on - to enable chat again, and the system will restore whatever your channel configurations were.
And yes I am still working on the ability to create your own channels to have "parties" with friends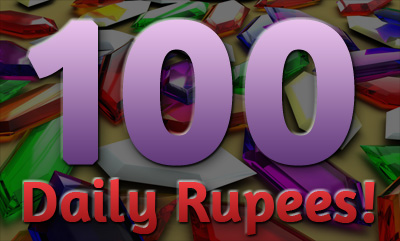 We have decided to get rid of awarding one rupee every 6 minutes. Instead we are now giving everyone 100 rupees instantly each day (that would have taken you 10 hours of playing before). You will recieve the rupees the first time you sign-in to the server that day (a green message will confirm). The new day begins at midnight ET (4:00 GMT).
Supporters
will also continue to get their daily bonuses at midnight just like before (even if you don't play on the server that day).
AusQB
brought to my attention that we have a lot of residences that were claimed and never built on, or the owners have not been back in over a month. Therefore we have decided to implement the Derelict Residences rule (this is also in the
server guide
):
Any player who does not login to the server for a period of
one month, will have their Town residence reset and reclaimed
. If you are going to be gone for longer than a month just let us know the reason and we will not reclaim you residence. This does not apply to Active Supporters, even if they have been away for more than a month.
Any player who is permanently banned will have their residence reset and reclaimed in 7 days. The 7 days allows time for a banned player to appeal the ban.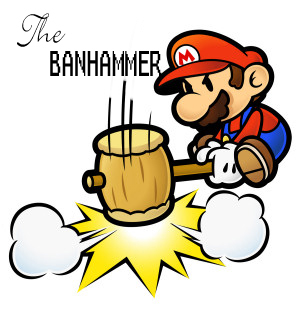 You may have noticed the Empire is getting busier. As we continue to grow we have no room for trouble makers. The addition of moderators has been a tremendous help to keeping the community on track. I want to thank all the players who are polite, friendly, and follow the rules. It is because of you all that we have one of the best servers on Minecraft!
Today I have added an official list of server rules,
The Ten Commandments of the Empire
. They are available in the
server guide
, or you can access a shortened in-game version with /rules. Thanks to
Dark_Liz
for spending the time to write these. If you have any comments or questions on the commandments feel free to reply to this thread.
Over the next few days I will be implementing some new server plugins I have been working on. All of these plugins are designed to help catch players that habitually break the rules. Now that the rules are posted there can be no excuses.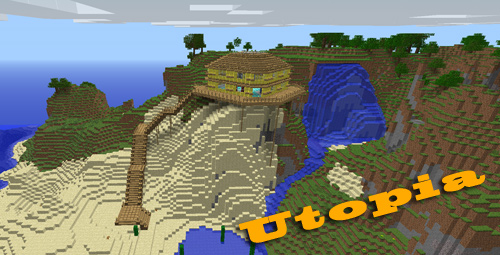 Ever since we added the
Utopia
world for
supporters
we have been looking for a way to make it different than the Wasteland and Wilderness. We have decided to make the Utopia always day (never night).
I know that some players will complain "this is not true SMP". No it's not, but it also doesn't infringe on other players who would rather stick to the Wasteland or Wilderness. The truth is that we need to keep attracting more supporters in order to keep the server running and expanding. This will hopefully attract new supporters as well as reward those that are already help out.
Also this may be an advantage if you are only looking to explore without camping every night. But as Notch expands the game you will not kill as many monsters, thus not earning as much XP for in game rewards.
Click here to learn more about becoming a supporter.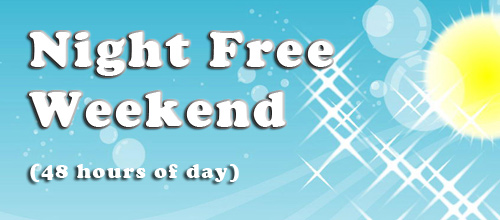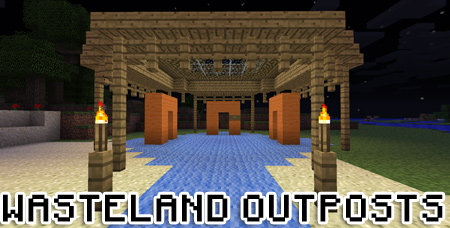 I am proud to announce a new feature for the Wasteland called outposts. Outside the Wasteland spawn building you will find a new pavilion that has portals to the different Wasteland outposts (currently just one). It is basically a fast travel system to get to new areas of the Wasteland that would normally take days to walk to (the first outpost (A) takes you 10,000 blocks south).

This feature was an anonymous suggestion in our last community survey. Thanks!