Empire Minecraft is a collection of Minecraft Servers, with over 400,000 players, averaging 200 to 300 online during peak!All of our servers are integrated together into one large minecraft community. Our Minecraft Community is the core of a great experience.
Our minecraft survival servers are a friendly place to enjoy the game, whether you are a new to minecraft or a veteran, There is something for everyone to do.Our server focuses on the idea of Play Your Way, meaning we give you the option to play the way you like best.
Looking for a new minecraft server to play on? Then look no more, you are here.
Google+
Minecraft Survival Servers

A big thank you to everyone that participated in our first community survey. Overall the feedback was great and it was encouraging to hear all the nice things everyone had to say. Below I have listed some of the suggestions and what we are going to do about them. I know that not every single suggestion is listed here, I just picked the ones that were made several times by more than one person (one step at a time).
Create a new Wasteland or reset the Wasteland.
Make the portals in the Town do something.
Lower the official shop prices.

We purposely set the official shop prices high because we want the market to be controlled by player shops. If we set the official shop prices too low it would destroy the competitive market.

Add more of the res commands to the server guide.

I have added these to the server guide already and will continue to add more.

Limit chat somehow, when it gets busy it is way too much, and people spam.
Add the ability to reset residences (starting over)....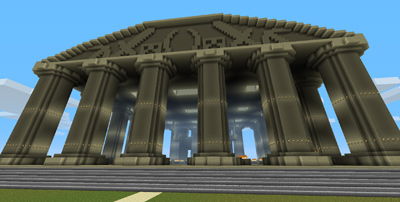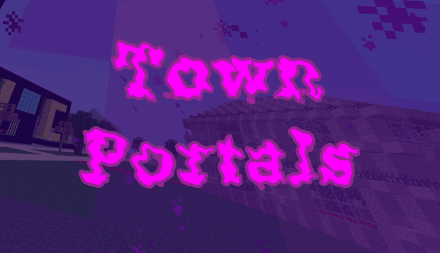 This morning
AusQB
and
GameKribDuck
suggested making nether portals in Town take you back to the Town spawn (just like typing /spawn). I thought this was a nice idea because currently nether portals do nothing in Town. I expanded on the idea so that you can also make portals that go to other residences (only in Town).
Instructions have been added to the
Empire Guide Advanced
section.
This post is to inform everyone of what needs to be done when Minecraft updates it's versions (ie. 1.7 to 1.8). As we're a Bukkit server with plugins, it may take a tad bit longer for things to be updated on our server than the vanilla Minecraft so it's important that you HOLD OFF ON UPDATING until we give the okay. If you update your client before our servers are ready, it will not let you in until we are updated as well.
There are a number of ways to make multiple copies of your files so you can roll back if you need to and maybe someone can find or post a tutorial on how to do so, but this, in my opinion will be the easiest way if you absolutely cannot wait to try 1.8. There is another client version of Minecraft called Spoutcraft, which you can find here:
http://dev.bukkit.org/client-mods/spoutcraft/
.
It operates the same exact way Minecraft does but has an abundant amount of features included with it. So, my suggestion, is download this and use IT to play around with the new version until it's finished and just say "No" to updating the regular Minecraft client until you know it's ready. Spoutcraft & Minecraft run independently of each other, so as one is updated the other does not need to be.
I'm not 100% sure yet if Spoutcraft will automatically update clients or ask you, but I will update this when I find out. For now, I'll assume it does and suggest to use IT for the updates while waiting.
Feel free to ask any questions should you have any.
When Jeremy and I first started the Empire we decided that the Wasteland was going to be an "anything goes" world. This was because Town was a safe happy place where you could build protected. We also wanted to keep the SMP (Survival Multiplayer) aspect of the game that we feel makes it so fun (that is why there is only dirt in town, etc).

Recently a lot of people have been complaining about their stuff being griefed in the Wasteland, and we understand how that feels. Some people have been asking to "protect" areas in the wasteland (similar to a residence) so it can't be griefed. The problem is that it sort of ruins the point of running a survival server.

What we propose is that we have a process where people (usually a team) can apply for an extra plot in town to build something in. And then we make it a rule that the wasteland is "anything goes" and don't complain if your stuff gets taken / your cabin burns down from a lightning strike / etc. Additionally when the 1.8 update comes out we make a new world that does NOT have a live map. This would keep the survival feel of the wilderness while allowing space for people to be creative. What does everyone think?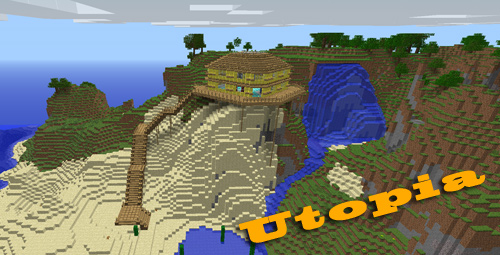 Introducing the new supporter subscriptions. Becoming a supporter helps cover the costs of running the Empire. There are three levels available: Iron, Gold, and Diamond. Each level comes with perks for both the site and game server (Diamond has the most).
Click here to view the perks available with each level.
All subscriptions are processed through Paypal. I know the amounts are in USD and we have members from all over the world, but Paypal will take care of all of that.