Empire Minecraft is a collection of Minecraft Servers, with over 400,000 players, averaging 200 to 300 online during peak!All of our servers are integrated together into one large minecraft community. Our Minecraft Community is the core of a great experience.
Our minecraft survival servers are a friendly place to enjoy the game, whether you are a new to minecraft or a veteran, There is something for everyone to do.Our server focuses on the idea of Play Your Way, meaning we give you the option to play the way you like best.
Looking for a new minecraft server to play on? Then look no more, you are here.
Google+
Minecraft Survival Servers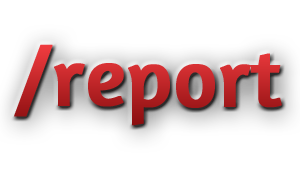 Today we launched the first phase of our community moderation system. This is the in-game reporting system that we have been talking about for quite some time. One of our biggest challenges as we grow is enforcing the rules and maintaining a fun and safe environment. We share this burden as a community, so why not involve the entire community in moderation?
All players now have the ability to report rule breakers in-game. The command to do so is /report. Reports are sent to Square where they are processed by the system. The trouble maker is flagged and online moderators are notified, even if they are not on that server.
All of above is the base of the system (phase one). We will spend the next few weeks working the kinks out of it before we move into the next phases of the system. Future phases will include a system that is smart enough to take automatically take temporary action against reported players. The logic for this will take into account many variables such as how many reports the player has, reputation of the players who reported them, how long they have been a member, etc. Temporary action would be a ban that is put into place until a human moderator can review the flagged player.
Like I said before, this system is new and NOT perfect.
We are learning together and will tweak as we go. I think this will get us started down the right path. Thank you for your time!
Remember two weeks ago when I told you to bury your TNT in the yard? Yeah, don't do that. The guys at the "Environmentally and Explosively Friendly" foundation told me that doing so could cause death that they are responsible for. At any rate, I managed to look at everyone's residences throughout the Empire Minecraft Servers. The qualifiers came to a somewhat difficult match for each other, but certainly it is not life threatening to anyone from what I know. Speaking of which, that reminds me. It turns out my neighbors did in fact know the answer to life, the universe, and everything. They said it had to do with the number 42, but I personally did not believe them, so I drew my own conclusions. I personally think it has to do with the amazing creations that makes up the towns in Empire Minecraft, which many of them tend to be life threatening. Have you seen the sizes of some of these builds? If you jumped off of one, you will have a bad day indeed.
So who do you think made it into my little test project formerly known as the Empire Minecraft Spotlight: Pilot? Let's see who will be making it into the first of all possible spotlights, shall we?
Below will be listed all of the Qualifiers.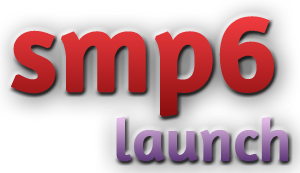 I know it has only been two weeks since smp5, but it is already time to launch
smp6
! This server is running on improved hardware just like smp5. Eventually we will migrate smp1-4 to better hardware as well. Soon we will also be kicking off discussion for our next special server. It is going to be a hardcore SMP server (without a Town) geared towards those in the Empire that want more of a survival challenge. So look for those community conversations starting soon!
Below is a quick FAQ for questions that I know are going to be asked. If you have a different question please check the
Empire Guide
first before asking it.
What is the address of the new server?
smp6.EmpireMinecraft.com
Can items and blocks be taken between servers?
Yes, see the guide about using the
Vault
.
Can I can claim a residence on smp6 even though I have one on a different server?
Can I check who is on another server?
Yes, you can use the...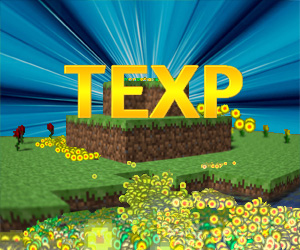 This is a big update, mostly around XP (experience points).
First of all, XP/Levels are now cross-server. This means you have the same in-game XP, no matter what server you are connected to. If you leave one server and go to another, your XP goes with you. Think of it like you rupees balance.
Secondly, you no longer lose your in-game XP/Levels when you die. This is something many players requested during our last community survey. This also means you don't drop XP orbs when you die. This was done because of community requests as well as to support some other things we are doing with XP to not allow boosting (next paragraph).
Finally, the most exciting part! Many players have asked for a way to compete friendly with leaderboards. This is something Minecraft is kind of missing. We played with many different ideas over the past few months. The goal was to find something that is fair for everyone, is technically plausible, and would not impact players that don't care about it. What we finally came up with was a new concept called Total Earned Experience Points, TEXP.

Every time you pickup XP orbs (killing things) your TEXP goes up. Your TEXP never goes down, even when you spend your XP/Levels on enchantments. So even though TEXP is based off of XP it doesn't affect its use in any way. This EMC exclusive just gives you one more way to play.
A new Leaderboards section has been...
THE CONTEST IS OVER!
Click
here
to view the final results for the
wool contest
.
Congratulations to the winners! You will be receiving your prizes shortly.
Thank you to JustinGuy, ISMOOCH, slepnirson, importerer, d1223m, jabrzer0, MR2R2M, gamekribjim, and tjboy11 for helping - the contest was as successful as it was because of their help!
1ST PLACE:
5500
r total per category winner per server -----------------------------
A 1st place signature badge for your category
FANART
SMP1:

Iamfuturetrunks - Shenron
SMP2:

Lolkold - Troll and Cake
SMP3:

Weableandbob - Rin Tezuka
SMP4:

Darkmoor360 - Charizard
Utopia:
C0lt0nrul3z - Nyancat
ORIGINAL
SMP1:

Eclipsys - Wool Architecture
SMP2:

MR2R2M - Lighthouse
SMP3:

BloodFoox - Pyramid
SMP4:

MR2R2M - Monster...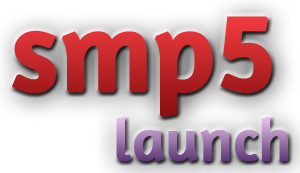 It is finally here, our
fifth SMP server
! Thanks for the patience while the new version of the EMC platform was improved, allowing the addition of more servers. We are now able to launch even more servers as needed. Also as usual thanks to the entire community for the support and privilege of providing these servers to so many players.
This is the first server that will have full support for easy reset of the
periodic reset areas
. We will probably plan on resetting these areas about every two weeks.
Below is a quick FAQ for questions that I know are going to be asked. If you have a different question please check the
Empire Guide
first before asking it.
What is the address of the new server?
smp5.EmpireMinecraft.com
Is what I am carrying and my stats like health and XP the same between servers?
No, your player is separate on each server. However soon XP will be cross-server

Can items and blocks be taken between servers?
Yes, see the guide about using the
Vault
.
Can I can claim a residence on smp5 even though I have one on a different server?
Currently free players only get one residence Empire wide, however...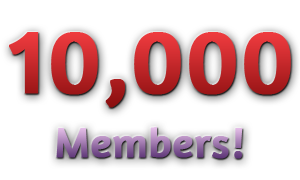 Today we broke 10,000 members. On Dec 29th we had
5,000 members
. That's right we DOUBLED our registered member count in less than a month. Thanks to everyone for helping build this awesome community. Next stop 1,000,000!
So let's celebrate. Here is a free
1,000
rupees for everyone (expires in 72 hours):
Click to Claim
For the record I wanted to give out 100 rupees, Jeremy said it was a big deal and wanted to do a thousand so thank him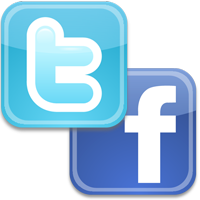 Lots of people have been asking for more rupee giveaways. Yesterday I noticed our Twitter followers and Facebook likes were pretty low. So I have decided we will do some random free rupee giveaways on our
Twitter
and
Facebook page
. So be sure to like and follow!
I have create an area in the rupees section where it is easy to do this: http://empireminecraft.com/rupees