Empire Minecraft is a collection of Minecraft Servers, with over 400,000 players, averaging 200 to 300 online during peak!All of our servers are integrated together into one large minecraft community. Our Minecraft Community is the core of a great experience.
Our minecraft survival servers are a friendly place to enjoy the game, whether you are a new to minecraft or a veteran, There is something for everyone to do.Our server focuses on the idea of Play Your Way, meaning we give you the option to play the way you like best.
Looking for a new minecraft server to play on? Then look no more, you are here.
Google+
Minecraft Survival Servers
It's only been a few short months since we launched Empire Minecraft back in July. In that time, thanks to every one of you and your awesomeness, we've grown to over 1,000 members today on the website, and close to that many (possibly more) residences claimed in Town.
From myself, Justin & the rest of the staff we THANK EACH AND EVERY ONE OF YOU!
<3
IMPORTANT UPDATE
Hello Empire,
I just wanted to let everyone in on some good and bad news. The good news is that the next Minecraft release, Minecraft 1.0, is going to be awesome. This release is going to bring the game out of beta and will come out sometime around Minecon. I started testing some things with this release and the Empire and that brings us to the bad news. There is a really good chance we are going to have to reset Wasteland, Nether, Wilderness, and Utopia.
Town would NOT be reset, as it is not a regular Minecraft world.
I am telling everyone this now cause we have weeks to prepare before the release (we hope). So this would mean you should hold off on doing any big projects in any world other than Town, and start collecting anything important you have in the worlds and moving it to your residence.
The problem is not that the worlds would not work, they would (sorta). The problem is that they will always be plagued with errors, especially when the world expands to uncharted areas (most of our worlds are pre-1.8 and even getting them to work on 1.8 was a royal pain). I guess this is the risk we had building the community around a beta game. I wanted to let you all know ASAP and I will continue to keep the community updated.
Happy mining!
Today I finished a bunch of work with the custom Empire residence plugin. Most of it was bug fixes, along with some performance enhancements and a couple new commands. Here is what changed:
Fence gates are now protected like doors (you have to have the "use" permission flag to open and close them)
Redstone repeaters can only be adjusted if you have the "use" permission flag in that residence.
Players can no longer trample crops, unless they have the "build" permission flag. But be careful you still can trample your own and so can animals!
You can no longer use bone meal on other players residences unless you have the "build" permission flag.
New command /visit random - takes you to a random players residence
New command /visit open - takes you to a random unclaimed residence (great for new players)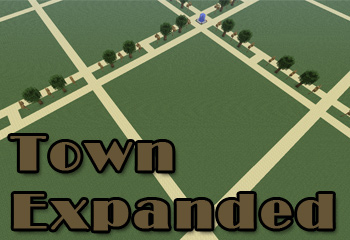 We recently ran out of open residences in Town. I have added about 800 more, giving us a total of 1,506 lots (714 are currently claimed). I had to expand the Town world for this, it will take the Live Map a while to catch up with this. As many of you requested I also removed the ugly bed rock walls around Town, instead going for and invisible fence that takes you back to spawn.
Thanks for everyone's patience during this update, logistically it was one of the hardest software problems I have ever solved. Also thanks to the new players who had to wait for a residence.
Remember that if you are a free player and you don't login for an entire month you will lose your residence (and everything in it). More information:
http://empireminecraft.com/threads/283/
The Empire's popularity has exploded over the last few weeks. We have hit the limits for our current server. Unfortunately this means that there will be times when the server is full.
Supporters will always be able to connect to the server, no matter how busy it is.
Click here to learn more about becoming a supporter.
Upgrading servers again is a possibility but will cost more than what we pay now. We can't afford this unless we get more supporters. Therefore the number of "free" slots the server has will always be determined by the number of supporters we have.
I really hate delivering this message and I wish there was another way. I have spent the last several days straight on my computer (I even took time off work) trying to tweak every last drop of performance out of the server. I am going to continue trying to do the best I can with what we have to maximize the number of connections we can support.
We have really grown in the past few weeks. We have decided that one of the biggest headaches of the server is people joining who are not willing to read the guide (or even the few spawn signs), and help themselves. These are the players that join and just yell over and over in the chat. And these are usually the same players that end up causing problems.
So for the last few weeks we have been kicking around many ideas to improve the selection process so we can be sure to add quality players to our community. What a lot of big servers do is an application process. One problem with this is that it takes hours (or days). Then we came up with the idea of making you join the site before the server, and having a "quiz". This sounded really boring and like a crappy experience for gamers.
I am proud to announce an innovative solution to this problem, the new user tutorial. Every brand new user to the Empire will be placed inside the tutorial. It is a series of questions in a maze format. For each correct response the new user is rewarded with part of the new user rupees as well as some basic starter items. Although the questions are easy they will still require new players to at least visit the guide on the site. The catch is that you do not even get access to the chat until you complete the tutorial.
Additionally new players will no longer be required to join the site to claim a residence.
Dark_Liz
designed the entire tutorial and built it with
AusQB
....
Ever get tired of people and just want to take a break and play in peace? You can now disable chat by simply typing
/ch off
. This is another Empire Minecraft exclusive, you won't find this on other servers!
Details:
Type /ch off - to disable chat
You will not see chat messages from anyone at all.
You will not see join/leave messages at all
If a user tries to whisper to you (with /tell) they will be notified that you have chat turned off and are not taking messages.
Type /ch on - to enable chat again, and the system will restore whatever your channel configurations were.
And yes I am still working on the ability to create your own channels to have "parties" with friends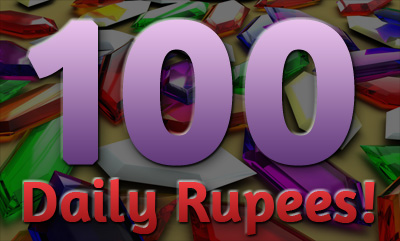 We have decided to get rid of awarding one rupee every 6 minutes. Instead we are now giving everyone 100 rupees instantly each day (that would have taken you 10 hours of playing before). You will recieve the rupees the first time you sign-in to the server that day (a green message will confirm). The new day begins at midnight ET (4:00 GMT).
Supporters
will also continue to get their daily bonuses at midnight just like before (even if you don't play on the server that day).