Empire Minecraft is a collection of Minecraft Servers, with over 400,000 players, averaging 200 to 300 online during peak!All of our servers are integrated together into one large minecraft community. Our Minecraft Community is the core of a great experience.
Our minecraft survival servers are a friendly place to enjoy the game, whether you are a new to minecraft or a veteran, There is something for everyone to do.Our server focuses on the idea of Play Your Way, meaning we give you the option to play the way you like best.
Looking for a new minecraft server to play on? Then look no more, you are here.
Google+
Minecraft Survival Servers
Empire Minecraft is now running Minecraft 1.2.4 on all servers. It is now safe to update your game. Thanks for your patience everyone, my goal is always to update as fast as safely possible. I don't have much more to say, so here is 150 free rupees, must be claimed within 48 hours:
click to claim
VOTING CLOSED, with .56% of the Empire voting! Congratulations to the winners!
Grand Prize (25k, stack of

diamonds

):

Margaritte (18% of the vote)
First Prize (20k):

PThagaard (13.5%)
Second Prize (15k):

EEJester (10.5%)
Third Prize (10k):

Sunslayer_1337 (7.5%)
Function Prize (5k):
drago2308 / _Stads_ (9.75/10)
Creativity Prize (5k):

Cypher3c (9.75/10)
Aesthetics Prize (5k):

Jano07 (9.75/10)
(Badges will be sent to all of the winners in PMs)
It was one long marathon, and I ran out of coffee, but every EMC server now has
shiny new worlds
! These worlds are all fresh 1.2 and have a 5,000 block pre-generated area around each spawn (and outpost). We have also hidden some easter eggs on different servers, they are all within the spawn zone (red square on the map, including outposts).
Please remember that the free vault, free eggification, and vault outside of Town will be removed on
Monday the 26th at 12:00pm ET (18:00 GMT)
.
Here are some pictures of some cool things to check out (no these are not the easter eggs):
SMP3 Spawn
smp6 Spawn
smp5 West Outpost
smp2 West Outpost
Now I am shifting gears into preparing 1.2.4 :/
When
: Saturday 17th of March
EST:
5 pm
PDT
: 3 pm
GMT
: 10 pm
CET
: 11pm
Who
: Everybody can attend the ceremony, but especially the winner should attend

There might be some prize winnings for visitors too.
What if I can't attend
as a winner
: No problem, if you can't attend the event, you will get your prizes afterwards
What if I ask you a question which is answered here
: I will look like this -.- in front of the screen.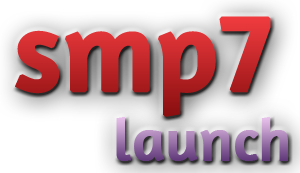 Here we go again, dominating the MC world one server at a time. smp7 is the first server with a fresh MC 1.2 world! It is also going to be immune from the upcoming world resets on other servers

Below is a quick FAQ for questions that I know are going to be asked. If you have a different question please check the
Empire Guide
first before asking it.
What is the address of the new server?
smp7.EmpireMinecraft.com
Can items and blocks be taken between servers?
Yes, see the guide about using the
Vault
.
Can I can claim a residence on smp7 even though I have one on a different server?
Can I check who is on another server?
Yes, you can use the command /who smp2. Or if you want to locate a player you can use /p PlayerName.
Who is going to get the dragon egg on the new server?
We have already removed the dragon and egg from this server, so no one will get it. This decision was made by the staff because of disputes and turmoil...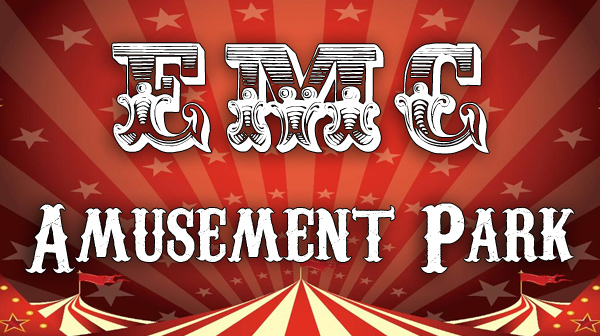 Hear ye hear ye,
The EMC Amusement Park is now officially open to the public.
To get there, go on
smp3
and type
/fun
.
It's
free to use
. There is no entrance fee or cost to use the park features beyond the items and materials required for things to work (minecarts, boats, arrows, dirt, shovels, etc). You are encouraged to bring your own. Empire Shops have been set up there for your convenience as well.
Everything is do-it-yourself at the amusement park. Play all you want; explore all you want, and have fun!
We hope you enjoy it!

The amusement park features:
A 13-Hole Themed Mini-golf Course
Putt your way through some of your faviourite Minecraft environments.
A Big Ol' Roller Coaster
Soar high above the park, and deep below it (careful, some have never returned

).
A 60x60 Hedge Maze
What lies at the end of this complex hedge maze? You'll have to go through it to find out.

A Multi-level Archery Complex
Includes a standard archery range, an advanced archery range (moving), and a minecart shooting range.
A Water Funhouse
Includes a bumper boat pool, water slide, high-dive, dunk game, boat race track,...
by Arlan89 and Hasorko
A hero was born today. The Dragon Essence was
saved and the world feels hope again. EEJester
could make it through the depth of Iskierka's prison,
after our great knights arranged the bridge.
More is about to come. Arista's Essence is saved,
but this is not enough to revive him. The elder has
now to study the next steps to revive Arista. So
the heros which fought for us can reutrn home
to there families
for a while
and get some rest.
But soon we shall call for them again!
Our heros shall be honored as well.
All of them showed how brave they are
and some reached the hidden secrets of
Iskierka's Prison and shall be awarded for

Derelict policy is back in effect!!!
Well it was a long couple of days but we have successfully upgraded every EMC server to Minecraft 1.2.3! Thanks for everyone's patience as each server took hours to convert to the new world format.
The good news is that we have many new features, such as the build limit being doubled (basically every residence got doubled in size). The bad news is that this version is even more power hungry than before, and smp1-4 are experiencing lag issues. However we have already reacted and I just ordered two new dedicated servers, more information on my original post here:
http://empireminecraft.com/threads/new-hardware-for-smp1-4.4735/
As a reminder, please private message me with any bugs you find. Remember that anyone who finds a bug/glitch and uses it to an unfair advantage (duplicating items) or to circumvent the rules, such as griefing, will be banned with no chance of appeal.