Empire Minecraft is a collection of Minecraft Servers, with over 400,000 players, averaging 200 to 300 online during peak!All of our servers are integrated together into one large minecraft community. Our Minecraft Community is the core of a great experience.
Our minecraft survival servers are a friendly place to enjoy the game, whether you are a new to minecraft or a veteran, There is something for everyone to do.Our server focuses on the idea of Play Your Way, meaning we give you the option to play the way you like best.
Looking for a new minecraft server to play on? Then look no more, you are here.
Google+
Minecraft Survival Servers
Voting Has Begun! Got to Community Creations and Vote for you Favorite lot now!
For the front page! Prize has been raised to 3000r

!
Lot House Contest!!
Some Of the staff members have gotten together and decided to start a contest for the community.
From the moment this thread is posted the contest is active, and the building portion will continue for for 14 days from the 16th of December. Since Twitch1's discovery of Kia's little log cabin I have personally taken notice to many unapprcieted housing developments in the Empire. So I feel that these Houses should be admired.
This is a
BUILDING
contest however which means that you have the whole two weeks to build something you believe will win the big bucks.
On that note I will let you know the
PRIZES
.
1st Place

will receive a 3000r prize
2nd Place

will receive a 1500r prize.
There will be a total of 6 winners.
1 1st place from each SMP server
1 2nd places from each SMP server.
Now to go over how the lots will be voted. Keep these in mind when voting.
VOTING CRITERIA:
Originality
Size
Usefulness
Beauty
There are only a couple of
RULES...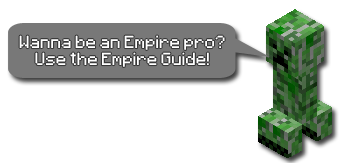 One of our biggest challenges when expanding and opening more servers is teaching new players about the Empire. Over the past couple months we have been tweaking the new user tutorial to try and get people to use the
Empire Guide
. However many of them just guess every answer until completing it, and still have no idea how the Empire works, thus asking a million questions.
We decided to squeeze the new players funnel a little. From now on new players will have to register on the website before they are allowed to connect to an Empire Minecraft server and start the tutorial (
screenshot
). After they register on the site they are given details on how to get through the tutorial, using the guide (
screenshot
).
This also means new players will not get the 1,000 rupee bonus for registering on the website. Instead they will get 1,500 during the tutorial (used to be 500 + 1000 for registering). These new rules do not effect anyone current players (even if you have not registered on the website).
Hopefully this helps a little when we open the new server tomorrow. Thanks for all the suggestions from everyone and happy mining!
Hey everyone, today we upgraded to the official Bukkit server release (about time). I also implemented a bunch of bug fixes and even squeezed in a couple new things to keep things interesting. Below is a quick list, as usual a full list is always available at
http://EmpireMinecraft.com/updates
You can now use "free" for the buy and sell price on shop signs. For example put "free" on the third line to give away free stuff and ":free" on the third line to take donations, of course you could also do "free:free"
Shop signs are smarter about checking the prices to make sure they are correct.
Ghasts fireballs do damage again.
Ender pearl throwing is enabled again.
Fixed the residence [access] signs not working for players with super long usernames.
Two new supporter perks (customize residence messages and TNT usage).
As usual please be on the lookout for any new bugs or problems. Thanks and have fun everyone!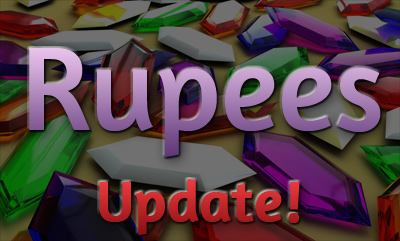 Today I have implemented a new rupees system. This was done to add more functionality to the system (future updates) and address some bugs. We are no longer running iConomy, we are now running a proprietary Empire Rupees system. Don't worry, all your hard earned rupees have been transferred to the new system!
You can now view your rupees history and other information on the website! Click Rupees on the top to see yours now.
Breaking Change: Rupees no longer support fractions. This means that player shop signs with fractions (such as 1.5 or 0.01) will no longer work. If you wanted to sell something for 0.5 rupees just make the quantity 2 and sell it for 1 rupee.
You can now use /r as a shortcut instead of /rupees.
After a lot of community discussion we have decided to remove the rupees leaderboard and rankings. But have no fear, we are working on some better ways to have leaderboards that are not based on rupees (XP will be part of it).
Now that this new system is in place we will be adding more ways to earn free rupees in the next few days. This was a large systems change and I just wanted to get the core in place first.
As with any large update please be vigilant for bugs and report them to me (you can click on my name on the left to send a private message). I tested this new system the best I could but the community will be the real test.
Thanks to everyone who keeps sending in so many wonderful suggestions. I will continue to implement as...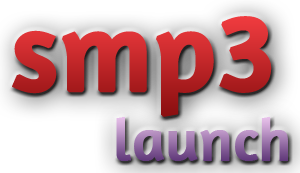 We have just launched our
third SMP server
. Thanks to everyone who has made EMC into such a popular and successful community. Also a special thanks to all the
supporters
who have made this all possible financially.
Below is a quick FAQ for questions that I know are going to be asked. If you have a different question please check the
Empire Guide
first before asking it.
What is the address of the new server?
smp3.EmpireMinecraft.com
Is what I am carrying and my stats like health and XP the same between servers?
No, your player is separate on each server.
Can items and blocks be taken between servers?
Yes, see the guide about using the
Vault
.
Can I can claim a residence on smp3 even though I have one on a different server?
No, at this time we are only allowing each player one residence in the entire Empire.
Do I have a different rupees account on each server?
No, your rupees account is the same on all Empire Minecraft servers.
Can I unclaim my residence on another server and claim one on smp3?
Yes you can, when standing in your current residence type /res unclaim. This will reset and give up ownership...
Do you enjoy Empire Minecraft? Want to help us out for free? If you're a member of PlanetMinecraft, please visit our server page and upvote it (the button on the top with the number and the arrow). If you did this prior to this post, we'd ask that you do it one more time. Our old page got glitched and we had to start a new one. Thanks!
http://www.planetminecraft.com/server/empire-minecraft/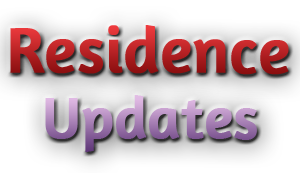 Announcing another batch of custom Empire Minecraft features. I am particularly excited about this because it is going to open up a lot of new possibilities with residences.
In your residence you can now grant access to individual buttons, doors, chests, etc. It is very simple to do all you have to do is place a sign above it. Learn how in the updated Server Guide:
Empire Guide > Residence > Modifying Protection with Signs
You can now reset and unclaim your own residence. This can be helpful if you want to start over in it or move to a different server. It is limited to one reset or unclaim every 24 hours because it is stressful on the servers. Learn how in the updated Server Guide:
Empire Guide > Residence > Resetting or Unclaiming a Residence
Additionally there were a bunch of various bug fixes and minor improvements related to residences. As usual you can find the update log here:
http://EmpireMinecraft.com/updates
I hope everyone enjoys these new updates, the next focus is getting smp3 launched

Do you enjoy Empire Minecraft? Want to help us out for free?
Just visit this site and click the blue Vote button (on the right):
http://mcserverlist.net/servers/4e4d5e6c8d26be760c000690
You don't have to sign up or make an account or anything. You can vote every 24 hours. Thanks Empire

and stay tuned for a large residence improvement update later this evening.