Empire Minecraft is a collection of Minecraft Servers, with over 400,000 players, averaging 200 to 300 online during peak!All of our servers are integrated together into one large minecraft community. Our Minecraft Community is the core of a great experience.
Our minecraft survival servers are a friendly place to enjoy the game, whether you are a new to minecraft or a veteran, There is something for everyone to do.Our server focuses on the idea of Play Your Way, meaning we give you the option to play the way you like best.
Looking for a new minecraft server to play on? Then look no more, you are here.
Google+
Minecraft Survival Servers
by Arlan89 and Hasorko
A hero was born today. The Dragon Essence was
saved and the world feels hope again. EEJester
could make it through the depth of Iskierka's prison,
after our great knights arranged the bridge.
More is about to come. Arista's Essence is saved,
but this is not enough to revive him. The elder has
now to study the next steps to revive Arista. So
the heros which fought for us can reutrn home
to there families
for a while
and get some rest.
But soon we shall call for them again!
Our heros shall be honored as well.
All of them showed how brave they are
and some reached the hidden secrets of
Iskierka's Prison and shall be awarded for

Derelict policy is back in effect!!!
Well it was a long couple of days but we have successfully upgraded every EMC server to Minecraft 1.2.3! Thanks for everyone's patience as each server took hours to convert to the new world format.
The good news is that we have many new features, such as the build limit being doubled (basically every residence got doubled in size). The bad news is that this version is even more power hungry than before, and smp1-4 are experiencing lag issues. However we have already reacted and I just ordered two new dedicated servers, more information on my original post here:
http://empireminecraft.com/threads/new-hardware-for-smp1-4.4735/
As a reminder, please private message me with any bugs you find. Remember that anyone who finds a bug/glitch and uses it to an unfair advantage (duplicating items) or to circumvent the rules, such as griefing, will be banned with no chance of appeal.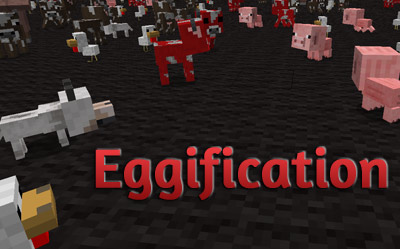 A new power has been bestowed upon the great Empire. All sticks are now enchanted with a powerful spell of eggification. While holding a stick right click on an animal or villager to turn it into an egg! The eggs can then be stored, sold, and later turned back into their original form. For animals you can only eggify an adult, and the egg then produces a baby. This is 100% free in Town but costs 100 rupees to use in other worlds.
Additionally we have discontinued the
/purchase animal
command and added all animal (and villager) eggs to the official Empire Store.
The purpose of this update was to address many different community requests regarding animals and villagers. I am happy to say this solves almost all of them. The community is what gives direction, we (staff) are just here to plot a course along them. Keep the great ideas pouring in everyone!
Eggs were the most exciting part about today's release. The biggest part of the release was a huge rewrite of the custom EMC code to prepare for Bukkit r5 and MC 1.2 (both Mojang and Bukkit changed a ton of stuff). I had to rework a lot of things so please be on the lookout for bugs and report them to me directly (click my name to message me).
As usual the list of other bug fixes can be found here:
http://empireminecraft.com/updates
Click Here to view the final results for the Landscaping Contest.
Congratulations to the winners! You will be receiving your prizes shortly.
Thank you to JustinGuy,
amadai,
d1223m, Barks87, Twitch1, apamment, Jabrzer0, ivonator123,
Mudkipturtwig, Zabriel, nightmare32808
for all the help support and of course donations to the prizes.
1ST PLACE:
8000
r total per winner per server -----------------------------
A 1st place signature badge for your Server
SMP2:
Squizzel_Boy Lot 4373
Hello EMC. This afternoon I temporarily disabled "The End" world on all servers. This is because of a duplication glitch involving end portals that some chose to exploit. A few have already been banned (including two Diamond supporters) and I am doing a large search on all logs this afternoon, and I promise you any one else will be banned. We will not tolerate this on EMC.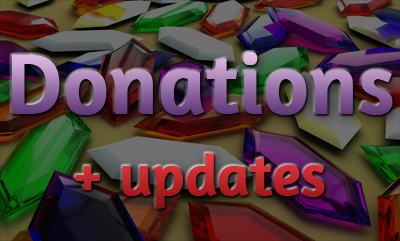 Two requests we commonly get are the ability to purchase rupees and the ability to donate more to the server. Today we have launched this ability in the
Rupees section
. We recognize that the ability to purchase rupees is somewhat controversial.
For the past 6 months we have played with many different scenarios and I have tracked data very closely to try and measure the effect of allowing more rupees into the system would have. I measured the impact on prices of different items over several servers. Things like the big Christmas giveaway, and the 1,000 rupees per player give away we did when we hit 10,000 members were also experiments to test the fluctuation of the economy.
We want to prepare even more servers (including the new hardcore SMP, Dystopia), and we want to upgrade smp1-4 to the better hardware setup that smp5-6 run on. This of course requires money, so the more people contribute the more we can do! Every dollar ever brought into EMC has been spent back on it. We didn't even take back our initial investments to get it started.
I will continue to measure the health of the economy closely. The worst case scenario is the economy suffers and we remove the ability to donate for rupees.
Over the next week I will be working to prepare our code for MC 1.2. From the backend MC 1.2 is a HUGE change and will require a lot of plugin rewriting. After I am done with that I will be working on a secret update involving animals....
The site was down for over a day. I want to start by apologizing, this length of down time is not acceptable and I am taking steps mitigate the future risk. The website side of the EMC platform lives in the Slicehost/Rackspace cloud. The reason I chose to do this is that you can scale it easily and it is very reliable (hah). I will say I have used them for over 2 years and never had a problem before. During the downtime the game server were NOT affected, as they live on their own dedicated beastly hardware in a different data center.

What happened is that the machine the website was living on crashed hard. It ended up with corrupt file system and took them over a day to recover. Once it was back up I had the wonderful task of reparing database corruption. Some I had to patch in from backups. The only data (that I can see at this time) that was lost was rupee transactions (history). These were purposely not backed up because they are large (millions and millions) and loss of them does not hurt us.

For those of you that have been here for awhile you know that one of my top goals is to provide as much uptime as possible. I plan feature releases and updates very carefully so we don't need downtime, especially on the game servers. You can be assured I was going nuts and could barely sit still over the last 24 hours. I wrote more angry emails and had more angry phone calls than I think the rest of my life combined. Once again I apologize, and thank you all for sticking around.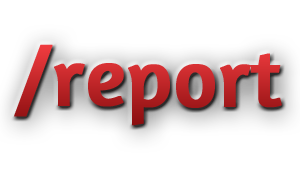 Today we launched the first phase of our community moderation system. This is the in-game reporting system that we have been talking about for quite some time. One of our biggest challenges as we grow is enforcing the rules and maintaining a fun and safe environment. We share this burden as a community, so why not involve the entire community in moderation?
All players now have the ability to report rule breakers in-game. The command to do so is /report. Reports are sent to Square where they are processed by the system. The trouble maker is flagged and online moderators are notified, even if they are not on that server.
All of above is the base of the system (phase one). We will spend the next few weeks working the kinks out of it before we move into the next phases of the system. Future phases will include a system that is smart enough to take automatically take temporary action against reported players. The logic for this will take into account many variables such as how many reports the player has, reputation of the players who reported them, how long they have been a member, etc. Temporary action would be a ban that is put into place until a human moderator can review the flagged player.
Like I said before, this system is new and NOT perfect.
We are learning together and will tweak as we go. I think this will get us started down the right path. Thank you for your time!