Empire Minecraft is a collection of Minecraft Servers, with over 400,000 players, averaging 200 to 300 online during peak!All of our servers are integrated together into one large minecraft community. Our Minecraft Community is the core of a great experience.
Our minecraft survival servers are a friendly place to enjoy the game, whether you are a new to minecraft or a veteran, There is something for everyone to do.Our server focuses on the idea of Play Your Way, meaning we give you the option to play the way you like best.
Looking for a new minecraft server to play on? Then look no more, you are here.
Google+
Minecraft Survival Servers
The Winners have been announced at the bottom of this post!
This post concludes the first ever Empire Minecraft Spotlight video! I celebrated by purchasing brownies at my nearest bakery (I actually didn't) and finally got around to the handout of rewards. The results made their point and the winners will be announced within these next few lines, but first I would like to say that I was planning on creating a "Top 10" video to correspond with the rewarding, but I don't have enough time within my schedule to do so. Do keep in mind, that this project (EMC Spotlight: Pilot) was called a pilot simply to test it's system. I do like the idea and want to continue working on this, but until I can find enough time, I have no specific dates as to when other spotlight events will be held.
If you still have not seen this video, where have you been?
--This is how I plan to work the next possible spotlight videos--
After realizing how much work this project actually is, I decided to develop a system that should make things work out quicker for me, and the rest of the community that wishes to take part. The system will work using the list that follows.



I will create a submission form using Google...
INTRODUCTION
So recently BeLugh and me came up with a new idea for a project to realize on SMP7. We thought it would be cool to create a project in which there are multiple levels with puzzles and mazes and parcours. We got the idea because before BeLugh and me started our shop together BeLugh already had a small maze, but we wanted something bigger. So we claimed a new residence and we gave the whole server build rights and container rights and everyone who wanted to help we supplied with Diamond shovels and we gave them 200R per hour. So we could dig out the whole residence. After 2 days of digging we were finally done, we had a 60x60 residence completely empty.
We then immediately thought of an idea for the project, we wanted to use sandstone and build a pyramid on top of the levels. So we calculated how much sandstone we needed to realize this, the calculation gave us that we needed 130.000 pieces of sandstone. So we put up a chest for people to sell sandstone to us, but that did not really work out as the amount of sandstone we got through that was not enough, it was about 2000 pieces we got through that. But then we got into a chat with Leowaste and he was able to supply us with 110.000 sandstone, which was enough to realize our project. So we made a deal, paid him and we got the sandstone.
That was about 2 weeks ago, when we got the sandstone we put the pyramid together and started working...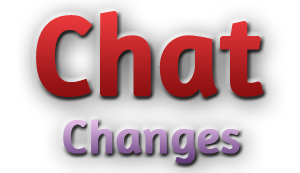 I hope everyone in the Empire had a great weekend! I just got finished updating all the servers with a new version of the Empire Chat plugin (channels and what not). Although this was a complete rewrite from scratch of the code, most things still operate the same as chat always has. If you missed why I am rewriting the majority of EMC Platform code, see
this thread
.
Some small things with chat have been improved upon based on feedback from the community. I have updated the
Chat section in the Empire Guide
, but here is a list:
Chat settings are now cross-server. For example if you ignore someone you will never hear from them again on any server. Or for example if you turned chat off on one server it would be off when you joined another.
Ignore feature is now smart enough to COMPLETELY ignore the player (including leave/join messages), and they are permanent!
Fixed a bug where people could get around being ignored with private messages.
New feature, /chat status [on|off]. If you turn this off you will no longer see player join/leave messages, when a new player completes the tutorial, or when players get banned / kicked.
New feature, /reply, that sends a private message to the LAST player that sent you one.
New shortcut, /c, that works with all chat commands just like /chat.
New shortcut, @, that works the same as /tell. For...
The Adventure Map "Mystery In Wellington" is now open! To play simply open this
link
. Then visit res 14808 on SMP 7 And enjoy! Please leave feedback, because we do plan on making another (as production on Part 2 has already begun!) Hope you guys enjoy it!
Foreword
Well I have been working on this little project with some help non stop pretty much for the last week. Now that it is the final stages, I wanted to put some hype out there.
Story Preview
There is something strange happening in Wellington, a town you knew nothing about until you woke up this morning. It is up to you to find out what is going on, and what happened to your friend Kenny. All the while, piecing together your memory from the night before.
Do you like the music? Please support the artist here!
...
This is a little video we put together showing the fun we were having helping IcecreamCow and a few other mods test the TNT limits on Utopia the other day :3 enjoy!
JUDGING FINISHED!
Read this:
http://empireminecraft.com/threads/shop-contest-vote.7126/
--------- Thanks everyone! ---------------
Starting:

March 23

Contest entries no longer accepted:

April 11

Judging ends:

April 18
Welcome to the first

Empire Minecraft

Shop

Contest!
Because we consider the economy it's an important part of the fun at the Empire Minecraft Servers, we are going to start a new contest, we will provide some awesome prizes for the winners, and some secret prize for the n°1!
We are looking for the best shops in the following context:
Organization

Decoration

Functionality (How easy it's to buy at this...
Hello great community of the Empire!
I've come up with a fun project! My idea is to combine EMC's best residences from ALL servers (SMP 1-9 + Utopia) into One nice singleplayer map for all you Emperians to play in!
THE JUDGING HAS BEGUN, I WILL START COMPILING THE LIST OF RESIDENCES THAT HAVE MADE IT INTO THE PROJECT
ALSO: I WILL MAKE A VOTING THREAD ONCE I NOMINATE THE PEOPLES WITH THE BEST RESIDENCES!
The best residence i will use in my Single player map will get 30k rupees (30.000r)
The follow ups:
- 25.000r
- 20.000r
- 15.000r
- 10.000r
- 5.000r
Other prices might be added later (depending on my own budget and donations that might come)
I will start with a Maximum residence amount of 100 to start copy pasting into the single player map. I will judge all your creations one by one!
FINAL DATE FOR APPLICATION: Still needs to be...