Empire Minecraft is a collection of Minecraft Servers, with over 400,000 players, averaging 200 to 300 online during peak!All of our servers are integrated together into one large minecraft community. Our Minecraft Community is the core of a great experience.
Our minecraft survival servers are a friendly place to enjoy the game, whether you are a new to minecraft or a veteran, There is something for everyone to do.Our server focuses on the idea of Play Your Way, meaning we give you the option to play the way you like best.
Looking for a new minecraft server to play on? Then look no more, you are here.
Google+
Minecraft Survival Servers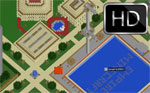 Hello to the Empire! Today I applied some updates to the server. Most of them you will not notice (plugin upgrades, performance fixes, etc). One thing that is noticeable is changes to the
Live Map
. First off we have switched from Google Maps to Leaflet as a performance enhancement (made by the map plugin developers). Second change is that the Town map is now "HD", later when we upgrade servers again I will make all the worlds have HD maps (and possibly being able to rotate the viewing angle). I am also working on (not done yet) the ability to see who owns what residence on the town map.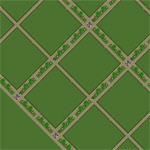 Today I expanded the town so there is more space for people to move in. Additionally I have created a "
Town Address Map
" that divides the town up into addressing rings, as well as showing who lives at each address. Moving forward we are going to require new Empire members to request an open address in the "
Server Residences
" forum.
The 1.8 update, also known as the Adventure Update, is slowly but surely making it's way to us, and the guys at Mojang have been trickling out little details along the way
So here's a list of what we know so far that has been confirmed by Mojang:
-NPC Villages (able to help them or destroy them)
-Randomly generated dungeons (With boss monsters included!)
-New biome code
-Fully functioning Creative mode (with Creative-type access to server mods/admins)
-Critical hits
-Sprinting
-More farming options (More food, animal farms)
-Brightness slider
-Updated Bow mechanics (hold to charge a shot and shoot it farther/do more damage)
Here's some pictures!
"I'm a big roguelike fan," explains Notch. "It's really fun. The idea is that you level up really, really fast. You can grind away and level up fast if you want to, or you can just play as normal and level up that way. The longer you play, the bigger the risk of dying becomes. It's the part that really works. If it feels like it's too harsh, we might make it half or something like that. But the fact that you lose everything – you lose all your inventory anyways."...
Welcome to EmpireMinecraft.com! Although the site is new many of you have been on the EMC server or GameKrib for awhile. The goal of this site is simply to support the community we have forming around Minecraft. This is just the start and we have many ideas on how to provide THE community and community run server for MC.
Be sure to stop by the
Introduce Yourself
forum!