Servers & Worlds
Empire Minecraft consists of several servers. Each server has multiple worlds. In each world is a central spawn building that contains portals to the other worlds on that server. Below is the standard worlds you will find in the Empire.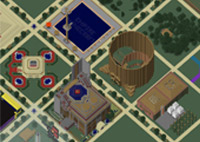 Town
Every SMP server has a Town world. This is a protected world where players can claim 60x60 lots called residences. It does have normal night and day cycles but does not have weather. Animals will spawn in Town but monsters will not. See the residence section for more information.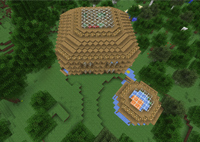 Wilderness
This is the normal world (Overworld) on each SMP server. This is where you adventure to find resources. You can go anywhere and build anything you like, however your stuff is not safe like it is in Town. Please respect what other players have built, those caught griefing will be banned.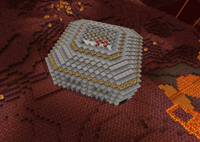 Nether
Also known as hell, this is not a friendly place. Each server has a Nether. Here you can gather resources that can't be found in the Wilderness, such as glowstone and soul sand. Most players just use the Nether to gather resources, but if you like living on the edge you could build a home overlooking a lake of lava.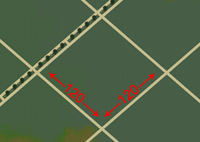 Utopia Town
On the Utopia server Town has huge 120x120 residences (four times the size of the SMP towns). Only Gold and Diamond supporters can claim one but everyone is free to visit.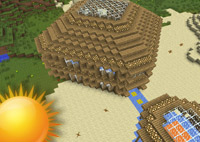 Utopia Wilderness
This is the normal world on the Utopia server. It is daylight all the time (the sun never sets) in this world. It also has no fall or hunger damage, so you can leap off cliffs and never starve to death! Only Gold and Diamond supporters can use this world.
Protected Spawn and Periodic Reset Areas
Each world, not including Town worlds, has a protected spawn area that is 200x200 blocks in size with the spawn in the middle. You cannot build or destroy in this area. You also cannot be hurt in this area and your food bar slowly regenerates. This area is outlined in red on the Live Map.
Each protected spawn area has a periodic reset area that extends 150 blocks out from its borders. This area takes the most damage and therefore is reset periodically. So while you can mine and build in this area anything you place will be deleted at some point. The system will also not let you lock an item in this area. This area is outlined in yellow on the Live Map.
Looking for a more general Minecraft guide? Visit
Minecraftopia
!